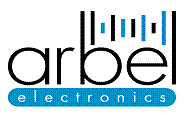 Our Company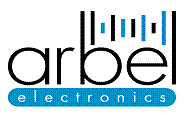 Based in Wales – Serving the World
​
​
Arbel Electronics, a company with over 35 years experience in the electronic design and manufacturing industry, sells its products and services all over the world. A family business, with a strong work ethic recognising that commitment to quality will always be a winning formula.
​
We recognise that our customers buy Arbel products for the benefits on which we focus.
​
Reliability

Ease of installation.

Simplicity of operation.

Rugged construction.

Value for money.

Long production runs.

Unbeatable after sales service
​
We welcome your enquiries and our team is ready, willing and able to help you.
Strategy
We have a simple strategy - to design electronic control systems that are fit for purpose, affordable and are suitable for mission critical control situations. Many of our products are still giving good service after 20 years.
​
Where applicable, technology advances are incorporated into new designs, providing they bring positive benefits and advantages to our customers.
Environment & Sustainability
We only have one Earth. A precious sphere, just 12,700 kms in diameter that has to sustain 7.5 billion human beings and 8.7 billion species of plant and animal life.
​
The responsibility to nurture our environment weighs heavily on all of us. By designing efficient systems that can help reduce energy consumption, we believe that our contribution, although small, is not insignificant.