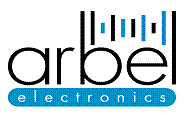 EasiData
Initially designed with our traditional dairy customers in mind, the EasiData was soon spotted by companies working in entirely different industries.
​
With an exceptional track record in being able to reliably acquire data and upload it to our Cloud based servers, coupled with the ability to interface to a wide range of transducers, a whole range of capabilities soon became of interest to those working in the 'risk management' industries. Perhaps a few words regarding Risk Management would not go amiss here. Risk Management can be loosely defined by 5 parameters.
​
Strategic Risk.

Compliance Risk.

Operational Risk.

Financial Risk.

Reputational Risk.
​
For example, consider a company operating out of a three story building, selling different categories of merchandise on each floor. Each floor is interconnected and accessible via a central escalator. In addition, there is a small service lift, designated for staff use only.
​
An escalator is quite a complex piece of equipment, with electric motors, shafts, guide wheels, drive sprockets etc.
​
If just one critical bearing overheats or fails, the entire section of escalator can stop. Should this be on the ground floor, customers have no access to the other two floors. The service lift has a mandatory notice that it is for staff use only.
The critical, overheating bearing runs to destruction and the entire shaft suddenly fails, cause the elevator tracking to jam, throwing anyone on it at the time violently to the ground. A small fire breaks out adjacent to the bearing housing in fluff and debris that has collected since the last service. The fire get bigger ----- and bigger.
​
A disaster scenario that at a minimum would put out of action the sales potential of the two top floors. Possibly injured customers and a very real possibility of a catastrophic fire.
​
Would the store owner have preferred to have had prior warning of the fact that a bearing was running hot; that a shaft was vibrating?
​
With EasiData, that would have been easy. Interfacing with vibration and temperature transducers, advance warning would have been given and the appropriate alerts and alarm messages sent out to management and service organisations. In fact, a service call could have automatically have been made to an engineer, requesting prompt attention.
​
It's called Risk Management.
​
Exactly the same applies in a dairy farm situation. Most faults, leading to loss of milk can be evaluated and the dairy farmer and his engineer alerted in good time to correct a fault such as agitator failure or refrigerant gas loss.
​
Data Logging and Monitoring System for Milk Cooling Tanks
Designed and manufactured in the UK by Arbel Electronics Ltd, EasiData is the frontrunner in pre-cooling and milk vat data monitoring.
Reliable and easy to fit.

Easy to view data graphs, accessible from any web browser.

Detailed data tables, stored and backed up automatically.

No computer connection required.
Designed in response to concerns about maximising milk quality during the time it is stored on the farm. EasiData ticks all the boxes when it comes to providing detailed and really useful information about pre-cooling, milk vat refrigeration and vat cleaning processes.
Benefits
Reduce your milk cooling costs by monitoring and ensuring optimum efficiency of milk pre-cooling equipment and vat refrigeration performance.

HACCP ready information for dairy farmers and milk processors.

On-line visual information of actual or developing system faults.

Vat washing performance available at a glance.

Hot water storage temperature recordings enable electrical heating costs to be optimised.

Safe storage of historical data, accessible to the dairy farmer (also milk processor and service engineer, if authorised).

Alerts and critical warnings automatically generated and sent by SMS to nominated recipients.

Mains power failure alerts.

Internal memory and battery back-up gives up to 8 hours mains power off recording.

All data is securely held in Cloud-based servers and backed up on the device.
Small Heading