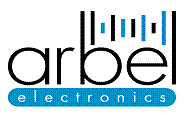 Arbel Electronics have been designing and manufacturing control systems for the dairy industry for over 25 years. Today, we have expanded this range of control system to all aspects of the food industry with our range of temperature monitoring modules.
Our modules are designed to meet the new ISO22000 and HACCP regulations. So what does this actually mean?
Food Safety (General Food Hygiene) Regulations introduced in England and Wales in 1995 mean that accurate and continuous temperature monitoring is essential for the safe storage of food and to demonstrate due diligence.
A typical freezer warehouse, school, restaurant, bar environment may contain foodstuffs stored in coolers, freezers or deep coolers at a variety of temperatures. Manual temperature monitoring can be time consuming and subject to human error. And if monitoring is not continuous, fluctuations or temporary faults and failures in equipment may go completely undetected. Any such compromise on food quality can affect your business, your customers and ultimately put people's health at risk.
The basics
All of our systems log data. This is proof that you are keeping your food products at the correct temperatures. Our systems do this automatically so there is no room for error, it will not forget to record the temperatures, and it stores them in chronological order.
All of our systems offer sophisticated warnings so that in the event of your coldstores or ovens not complying to the settings that you have determined, someone will actually know about it and thus can do something to rectify the problem.
Our systems do not go on holiday, get sick, forget, or make up any temperature readings. All of the temperature probes are calibrated to make your life easier. Just install, and forget about it – its that simple!