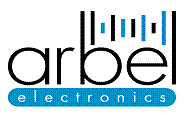 We work on

the philosophy of - "I'm a control system - what do you want me to do"
Both hardware and software development take time and financial investment.
​
By designing hardware, running powerful micro-controllers, that can interface with one wire transducers, digital inputs/outputs and A to D devices, a control system can be programmed for a wide variety of applications.
Arbel Electronics can design and manufacture controls for virtually any industrial process. From simple micro-controller based systems to more advanced single board computers, our hardware and software teams can provide a solution to your problem.
With nearly 25 years experience in the electronics industry, we are able to draw upon a wealth of experience, especially with working in harsh industrial environments. Our speciality has been the dairy industries of Europe , New Zealand and Australia.
With the development of unique M2M communications skills, we have now taken our expertise into many other areas of operation. These include monitoring and controlling processes in a variety of industrial situations.
If you have a project that you consider commercially viable, feel free to contact us to discuss in confidence.
With far greater computing power than the computers onboard the fist Apollo Moon Mission, most kids could afford to buy this Cortex micro-controller with less than a week's pocket money.
​
Now that's progress!