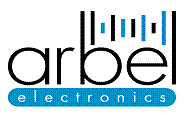 MilkMinder 2000
The MilkMinder is a fully programmable electronic cooling and wash control system specifically designed for DX milk cooling tanks.
Efficient milk cooling and milk tank hygiene is vital to the quality and freshness of the dairy farmer's product.
Key features of the MilkMinder are:
Fully programmable cooling and wash control system. Virtually any farm milk cooling and storage requirement can be easily set up within
the system.

The farm environment is often one of the toughest industrial electrical environments in which to work. MilkMinder uses a switch-mode power supply that can accommodate a wide voltage range and electrical fluctuations.

Featuring a rugged, modular construction, the MilkMinder is easy to install and simple to operate and service.

The MilkMinder has the world's first fully programmable milk tank wash
MilkMinder Technical Specifications
Features an integral milk cooling and tank sanitisation control system.

Modular four part assembly construction – easy to install, easy to program, easy to service.

Rugged switch-mode power supply – suitable for all single phase AC voltages 180 – 260 volts.

High IP rated, tough plastic enclosure.

NTC temperature probe in a hermetically sealed stainless steel capsule and with 4 metre cable.

Fully programmable cooling controls – two thermostatic settings – all stir functions can be customised.

SuperCool – a unique Arbel development, takes advantage of off-peak electrical supplies and cooler night time air temperatures, substantially reducing milk cooling costs.

Full and independent control of up to two refrigeration condensing units, single or three-phase of any type or horsepower.

Switching outputs for two agitator motors.

Rabbit CoreTM microprocessor technology ensure reliability and freedom from "lock-up" and "brown-out" occurrences.

No computer use required for temperature calibration or thermostatic setting changes.

Dedicated MilkMinder software package for advanced programming. Units can be customised to a very high level.