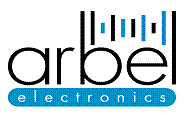 We welcome enquiries from genuine OEM's
​
The fabulous Commander milk cooling tank control system.
​
No expense was spared in the design and manufacture of this completely new control system, which is now exported worldwide.
​
Designed and manufactured by a British company with over 35 years of experience in the milk cooling industry, Commander ticks all the boxes when it comes to reliability, benefits, ease of fitting and price.
​
Benefits
​
Modular construction makes for easy installation, setting up and maintenance.

Comprehensive programming facility accessible from a keypad menu, with more advanced features through our easy to use Milkytronics software package.

Full text and graphics 7" industrial specification information screen. Our new screen even has user configurable brightness settings.

The most comprehensive data-logging system of any cooling control, that is easy to access, either on screen or from Milkytronics.

Full suite of cooling and wash (CIP) functions in one enclosure, using two circuit boards only.
​
Commander can control and interface to conventional or robotic milking systems.

Programmable CIP systems which can major on alkaline or acid dairy chemicals.

Effective Pulse Cooling feature prevents freezing of small quantities of milk.

Comprehensive Engineers Menu, with a wide range of critical setting that can be accessed directly from the keypad.

Useful System Status screen.

GPS time synchronisation and location technology as standard.
​
​
​
​
​
​
​
​
​
​
​
​
​
​