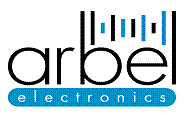 - bringing smart, connected devices to industry -
- we are in the business of selling benefits, not technology -
About Arbel Electronics
Arbel Electronics goes back a long way. When we started the company, the Milk Marketing Board was very much in control of milk cooling equipment design and certification. We are still very proud of the fact that Arbel designed the world's first all electronic milk tank cooling control to be approved by the MMB.
​
But times have moved on and so has Arbel Electronics. Working closely with our technical heavyweight software and design sub-contract partners, our emphasis is on manufacturing hardware systems that can be programmed to slot into a wide range of industrial applications.
We always place great emphasis on product reliability and longevity. At the same time, we know that customers do not have bottomless pockets. High technology always comes at a price. Arbel Electronics consistently breaks new technology barriers, yet by working from a low overheads philosophy, new technology and the accompanying benefits, our new products remain highly competitive and very affordable.
​
If your business requires an innovative control or electronic solution, we should be the first people you contact.
​
You will find us to be friendly, enthusiastic and cooperative people with a 'can do' attitude.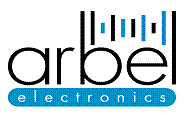 22nd August, 2023





It's been a tough time for most of us. First we had the Covid pandemic, now we are in the middle of political upheaval and an economic crisis.





Our fabulous new milk cooling tank control - COMMANDER - has now been in production for over five

years.





Manufactured by the people with years of experience in milk tank cooling control.

Commander comes with inbuilt data logging as standard and many additional benefits.





Pulse cooling technology has now been added, a feature that can prevent tank icing on robotic milk systems and silo vats.





MilkMinder and MilkManager production has now finished. Repairs and spare parts for these legacy controls will be available for the foreseeable future, subject to the availability of components.