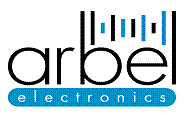 Arbel Electronics have been designing and manufacturing control systems for the dairy industry for over 25 years. From a full milk cooling tank control system to your ice-bank control, Arbel are able to supply you with the best equipment in the industry today.
Our new range of "M2M" control systems (machine to machine) enables our clients to keep a track of their milk 24 hours a day, 7 days a week, 365 days a year. Our intelligent hardware will monitor your milk constantly and alert you if anything goes wrong. It is the safest way to look after your milk and the best way to care for your profit margins. Our MilkMinder and Data-loggers are state of the art systems and will enable you to make a big step forward in being able to conform to HACCP procedures. Talk to Arbel today to discuss your requirement, or select your product of interest from the menu on the left hand side.
COMMANDER
The Commander is our flagship milk tank cooling and washing controller. With a simply to use, but comprehensive software setup programme, engineers can easily fine tune cooling and wash sequences to match the individual farm environment and with just the right amount of chemicals, saving waste and money.
​
Also available with a comprehensive on-line data logging option, with SMS alerts and a smart phone App.
EasiData
T
he Easidata has to be the most advanced, highly developed and perfected milk cooling tank data logger on the market. A complete record of vat and pre-cooling temperatures is shown in both graphical and tabular format on our easily accessible Cloud based servers and alert SMS and emails provide timely warning to help prevent milk quality degradation or loss. This is a 'must have' product for those dairy farmers keen on maintaining quality and profits.
EasiKool
The EasiKool is our cost-effective cooling solution, most often required in developing markets where automatic wash control is not required. This no frills controller provides the reliability of electronic control without the need of a laptop for basic configuration changes.
Ice Bank Control
The Ice Bank Controller is our revolutionary ice bank controller, used in the refrigeration, cooling and ice building industries, worldwide. Our unique probe virtually eliminates the need to service or replace the probe due to our AC current sensing technology.
AquaStorm
The Aqua Storm System provides:
12 fully programmable output relays

Software that allows engineers to allocate the name or function to each relay

Both wash and rinse sequences

A rugged Rabbit ZWorld microprocessor that prevents 'brown-out' or micro hang up – very important in areas of the world where power supplies are unreliable

Automatic changeover of acid and alkaline chemical routines on a day or weekly basis

Inbuilt safety software locks that prevent the mixture of conflicting chemicals

Hot and cold water dosing on the basis of time or to electronically detected level

Recording and digital display of peak wash temperature

Keypad test feature that allows service personnel to check functionality of each switched device

Full data logging facility